To the President and the Congress of the United States:
On behalf of the Broadcasting Board of Governors and pursuant to Section 305(a) of the International Broadcasting Act of 1994 (Public Law 103-236), I am pleased to submit the BBG's annual report for 2014.
This report summarizes the activities and growing impact of the BBG, the independent federal government agency that oversees all U.S. civilian international media. This includes the Voice of America, Radio Free Europe/Radio Liberty, the Office of Cuba Broadcasting, Radio Free Asia, the Middle East Broadcasting Networks, and the International Broadcasting Bureau.
As detailed in the following pages, BBG networks play a critical role expanding freedom of information and expression and communicating America's democratic experience. BBG networks are news leaders, covering stories left untold in environments that lack press freedom and fostering civil dialogue in places bombarded with vitriol and misinformation. In 2014, BBG networks were the first international broadcasters live streaming the events from Maidan in Ukraine, led coverage on the rise of the Islamic State of Iraq and the Levant, and continued reporting on the frontlines of the Ebola crisis.
In spite of dozens of threats to our journalists and their families along with hazardous working conditions, BBG's networks have growing impact. They nimbly responded to crises and improved understanding of the U.S. and world events as a counter-balance to extremist propaganda in countries of strategic importance to U.S. foreign policy. As trusted sources of news, they attracted a record worldwide audience of 215 million people in 61 languages.
I am proud to report the achievements of the BBG and recognize the challenges that remain ahead as we continue to fight in a crowded battleground of competing ideas. We are grateful to the Administration, Congress and the public for their support and the resources entrusted to this agency to achieve this critical mission.
Respectfully submitted,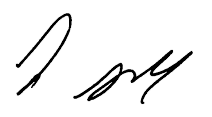 Jeff Shell, Chair
Matthew Armstrong, Leon Aron
, Ryan Crocker, Michael Kempner
Karen Kornbluh, 
Kenneth Weinstein, 
John Kerry, Secretary of State, ex-officio